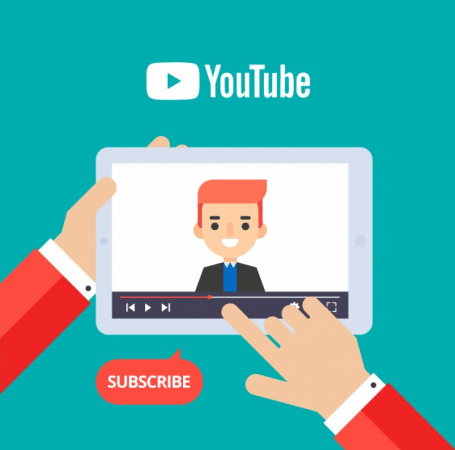 January 6th, 2019
Since 2019 is here it is the time to build new techniques and strategies that will help you achieve your business goals and expectations. The studies have suggested that people are expected to spend 2.6 hours a day online and 2.7 hours a day watching YouTube in 2019. It is also expected that companies will spend less money on television ads and more on social media and web ads in the year 2019.
If you are planning how to strategize your marketing plans for success in 2019, this post is for you. In this post, we will be giving you useful information about social media trends that are expected to take over 2019.
Live Videos- Facebook, Instagram and YouTube started live videos in 2016 and immediately after its inception more than 80% of the internet users watched live videos, hence giving rise to modern streaming services.

Chatbots- Customer Relation Management is beneficial for the success of any business.

Social media platforms can greatly help businesses meet their CRM goals. Social media brings businesses closer to customers with the help of chatbots. Facebook launched bots for messenger platform in April 2016, since then, more than 12,000 bots are created on the messenger platform.

Mobile Searches- Smartphones and social media make the perfect combination. The number of smartphones users have increased in the last a few years and it is expected that by the end of 2018, there will be more than 3 billion smartphone users in the world. Targeting on the mobile users can greatly help you make your business successful because the majority of the traffic would come from the mobile users in the year 2019.
User-generated content- UGC, also known as User-generated content is an unpaid content that is created by the audience.

It can range from testimonials, videos, personal stories, blog posts, etc. User-generated content is like free advertising and undoubtedly one of the best ways to grow your business online by doing less work.

UGC will touch the nerve of the audience and is expected to show the desired results.

Influencer Marketing- Influencer marketing is believed to be dead, but itis alive and evolving.

Combing the influencers with the video marketing trends will give you the Youtubers.

Youtubers are considered to be the most powerful group of influencers in the social media world.
Instagram Stories- Instagram introduced an impressive feature- Instagram stories which has quickly grown to over 100 million daily active users. Majority of the businesses on Instagram post one story each month which is beneficial for customer engagement. The story feature enables users to post videos and photo which usually disappear within 24 hours. Individuals can add filters, drawings, stickers and text in the stories. They can also create simple pols to ask questions and collect valuable information.
That was a list of 6 social media trends that are expected to rise in 2019. If you keep yourself updated with such trends, you can surely take your running business to the new heights of success. Managing all your social media marketing platforms effectively is the key to success but how do you do that? Social media marketing reseller programs can help you manage the social activities easily and also bring profits to your clients. Social media marketing reseller programs offered by SocialXpand provides resellers and marketing professionals all the features and social tools they need to build an impressive presence of the businesses online.
Contact Today!
If you want to prep for the year 2019 in a smart way, utilize all the tips and tricks shared in this post and you can surely outshine your competitors. For more information about marketing reseller programs, feel free to contact us anytime.